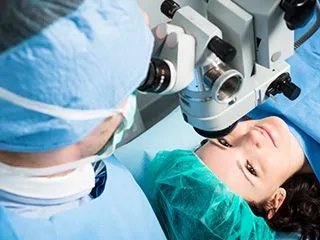 If you are experiencing vision problems, you may consider eye surgery a potential solution. There are many different types of eye surgery available, so it can be difficult to determine which one is right for you. In this article, we will discuss the most common types of eye surgery and their benefits and drawbacks. We'll also help you decide which type of surgery is best for your specific needs and offer you professional services at Meridian Ophthalmic Associates in Meridian, MS.
Cataracts Surgery
Cataract surgery is one of the most common types of eye surgery, and it is also one of the oldest medical procedures. This surgery involves removing the cloudy lens from your eye and replacing it with a clear artificial lens.
Most people who have cataracts surgery experience an improvement in their vision, although some people may still need to wear glasses or contact lenses for reading or other activities. Cataract surgery is usually safe, and complications are rare.
Ophthalmologist in Meridian, MS
The type of eye surgery that is right for you will depend on your individual needs and goals. Be sure to consult with an experienced ophthalmologist to discuss which option is best for you. At Meridian Ophthalmic Associates, our team of experts can help you choose the right procedure to improve your vision and protect your eyesight for years to come. Call us today at (601) 483-2616 for more information or to schedule an appointment.